L i n k s
About the webmaster
Contact? Leave me a comment!
---
Currently playing:Dragon Quest IV (NDS)
Next game: Dragon Quest VI (NDS)

---
You should see this page above 1366x768 resolution, bc I still dont know how to optimize it lol.
Sorry for the cringe and the grammal errors

---
I'm really sorry for everything I've done. I didn't mean to hurt or offend or disappoint you.
Welcome internet lurker
Phyllonoe's dumb realm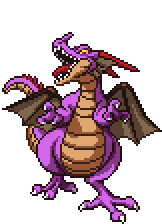 Welcome to my little corner! First of all thanks for visiting this website! They call me
P h y
I created this blog with the purpose to have fun and improve my coding skills, Idk yet what to post, so in the meanwhile ill post random stuff that I know about (?. My dream is to become engineer, gotta wait two years until fullfil it, in the meanwhile im studying another thing...
I don't use any other social media, I do not like them, mainly because most of people do not respect their own
privacy
, IG, FB & TW are just places to encourage hedonism and narcissism, posting all about themselves just to boost their
ego
.
Privacy & Anonymity is my motto
That's why am here in neocities, sorry if im being nasty or disgusting im just trying to "share" my mind.
English is not my first language, so please excuse the weird grammar
---
Random stuff that happens to someone
---
Hey, if you'd like to start playing the Dragon Quest franchise, Im letting here some recomendations to start with
Dragon Quest V (NDS)
Dragon Quest VIII (3DS)
They're easy to find if you download 'em in ROM format. Furthermore, the GBC ports of I & II, and III are good options!